Vegan pizza. Mission possible!
Recently Jurgis ir Drakonas organized unusual, but really interesting and fun event. JD team met our vegan customers in order to try pizzas prepared with vegan ingredients. Well it was fun! The JD team was excited to try the vegan products, to chat and learn their needs, as well as the vegans were excited to try all kinds of pizzas with their beloved products. They said that it was an historical event and it is a pleasure to participate in it!
We had a lot of help from Deimena from Veggo shop – she provided us with vegan products – cheeses and sausages! And Vytis from Vegan friendly Lietuva brought us stickers – from now on Jurgis ir Drakonas is officially vegan and vegetarian friendly!
So during our event we experimented a lot and got vegan reviews. This is what we made:
This months special pizza – vegan.
Slightly stewed roman salad with a pinch of garlic and olive oil. As there is no cheese we get protein from nuts: walnuts, pine nuts and pumpkin seeds. And finally for the best taste we put sundried tomatoes, capers and olives.
What do vegans say?
Most of them said that it is very delicious, rich taste, roman salad is great in replacing humidity of cheese, pizza is exclusive and even received such a compliment: truth be told, it is the most delicious vegan pizza I have ever tried.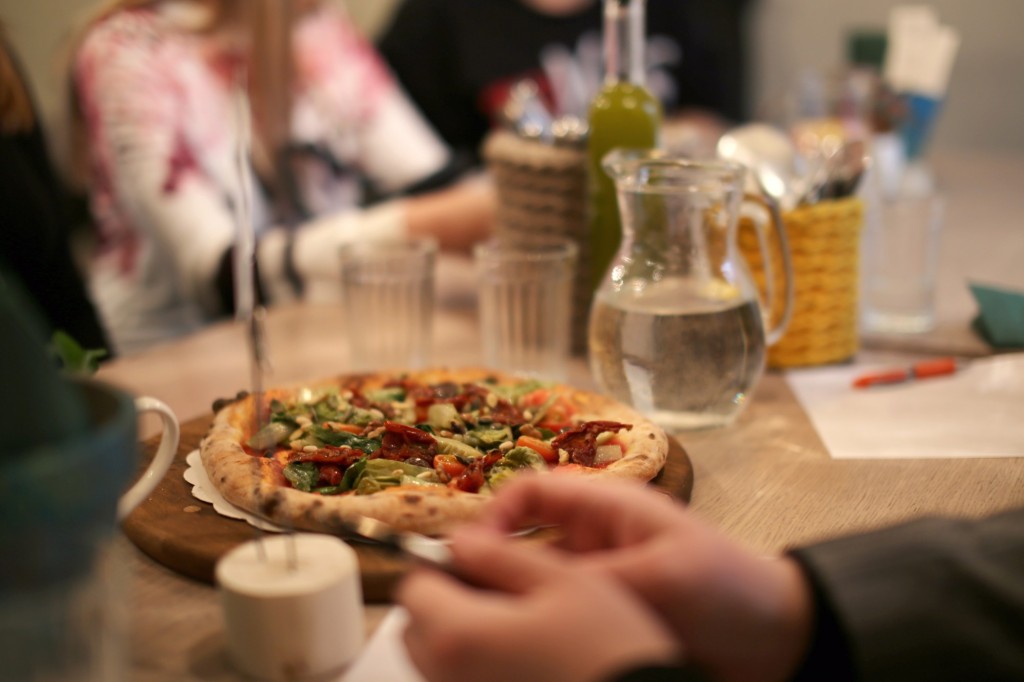 Margherita with mozzarella type vegan cheese.
Classical the most famous pizza in the world.
What do vegans say?
This cheese is made from coconut milk, the taste is amazing, everyone loved it! The only negative thing – a little bit unusual consistency when it is straight from the oven and bubbling hot – it is liquid and sticky. When it gets cooler then becomes harder. Everyone loved it – even these who can't live without regular cheese.
Margherita with handmade vegan cheese.
Yes yes we made vegan cheese ourselves from cashews.
What do vegans say?
This cheese and consistency is not really suitable for a pizza.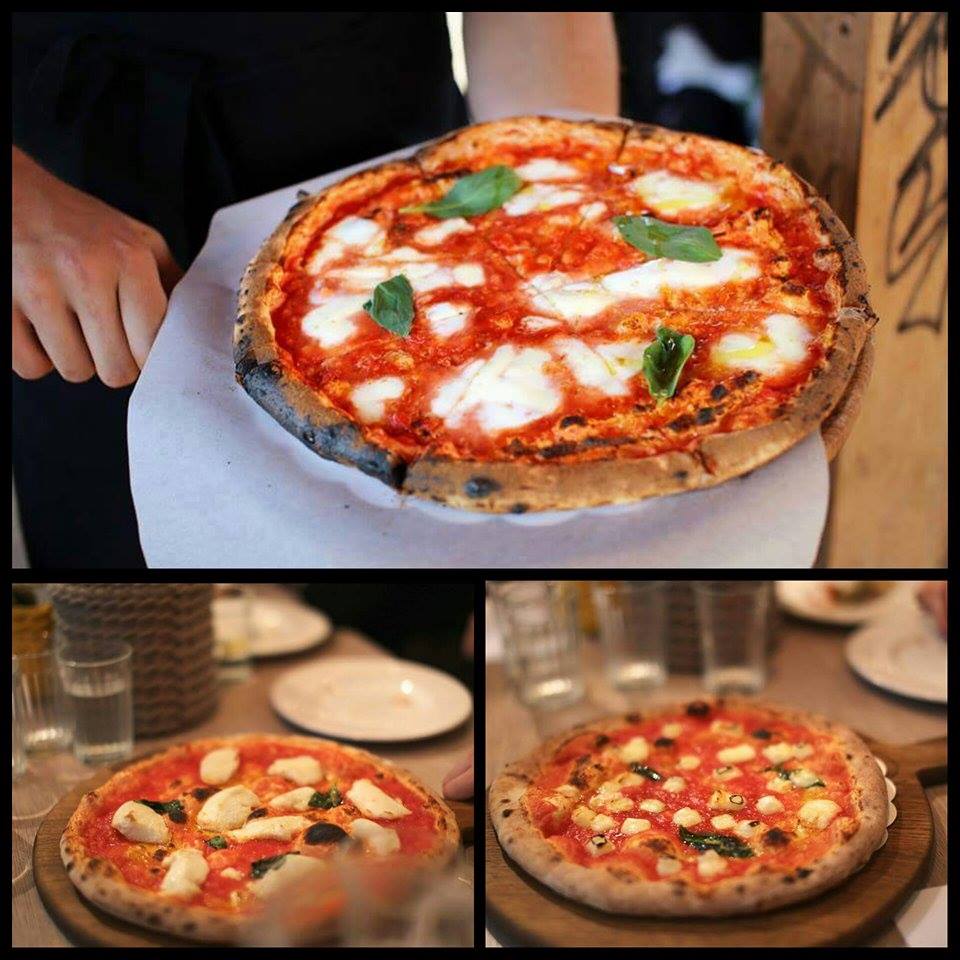 More vegetables with mozzarella type vegan cheese.
This pizza is a friendship of marinated pepper, zucchini, and sweet and sour caramelised onions! And starting now – vegan cheese also!
What do vegans say?
The best – almost everyone loved the combination of vegetables combined with vegan cheese. This  pizza is the queen of vegan pizzas that we made!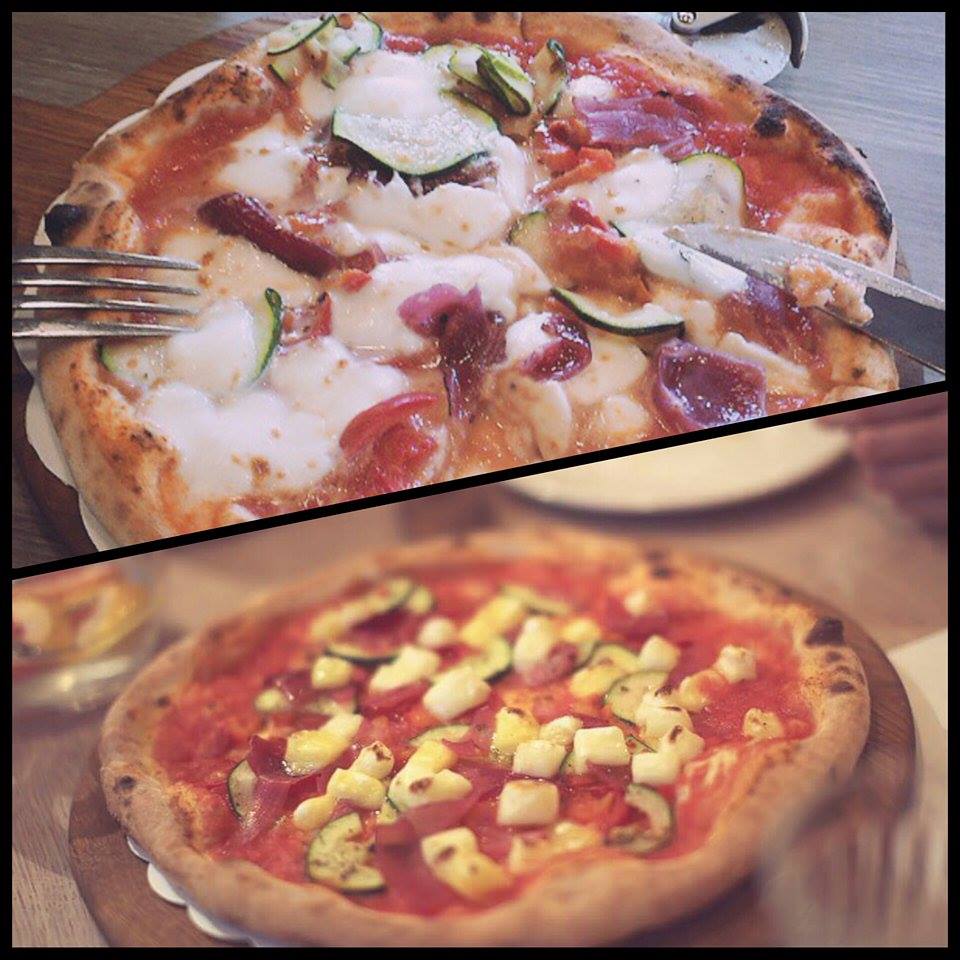 Meaty
What whaaat?? Meaty, the same one with a lot of meat on top?? But vegan?? Yes! We had 4 different kinds of vegan sausage and put all of them on top of this pizza! We are not planning to put this one in menu, but the experiment was interesting!
What do vegans say?
Those who like the taste of meat loved it!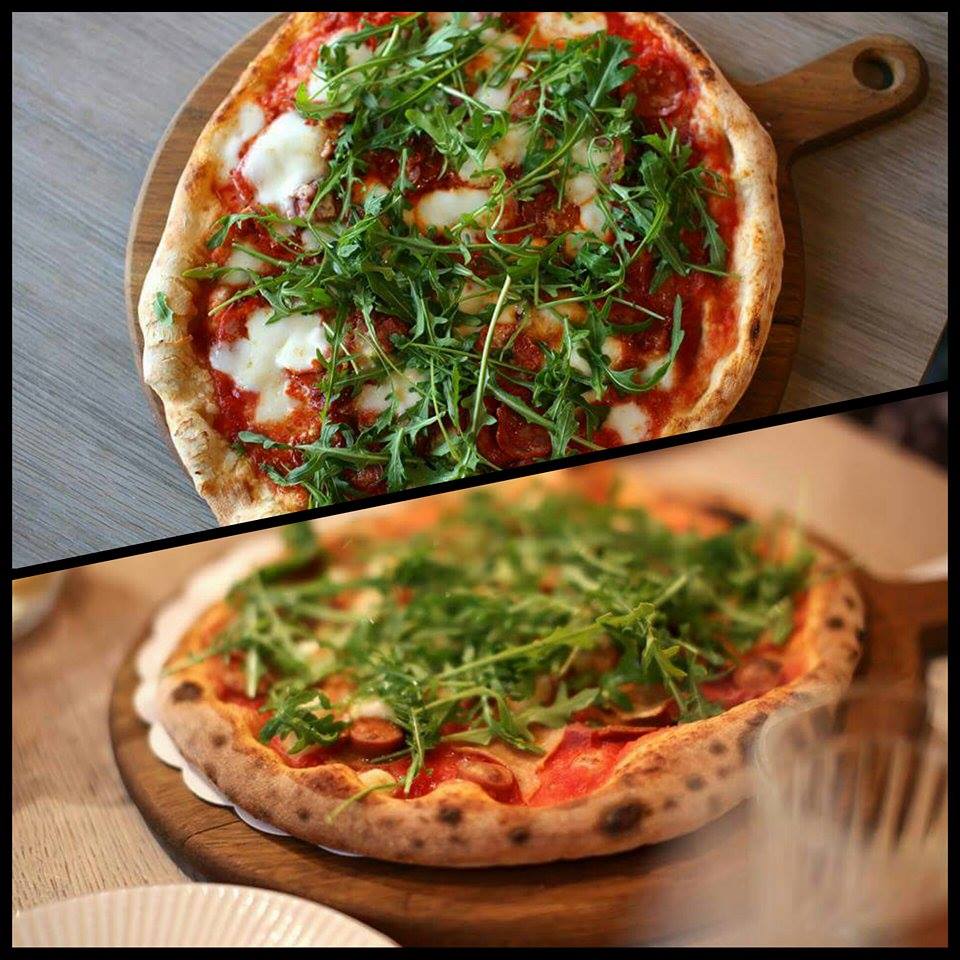 Easter special pizza
More salad than a pizza. Freshest green salad with cherry tomatoes, cheese and extra virgin olive oil on the baked pizza base.
What do vegans say?
This pizza was selected as the most beautiful pizza. The taste was fresh and easy, everyone enjoyed it.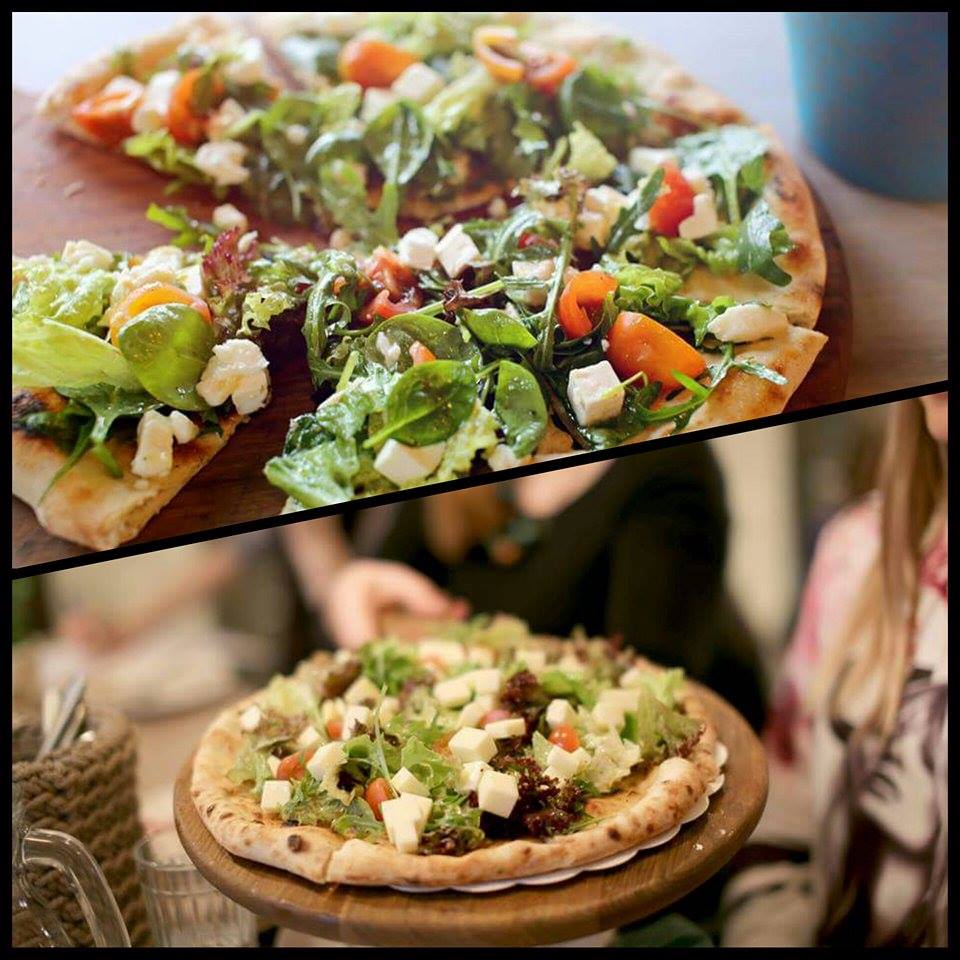 BBQ pizza with soy meat.
JD team was shocked because of how similar these two pizzas look – it would be hard to say which one is with our beloved pulled pork and which one is with soy meat. Meanwhile the taste is not that similar…
What do vegans say?
"Tastes like BBQ meat" – agreed all vegans. It was especially loved by those who like the taste of the meat and said it suits really well with vegan cheese.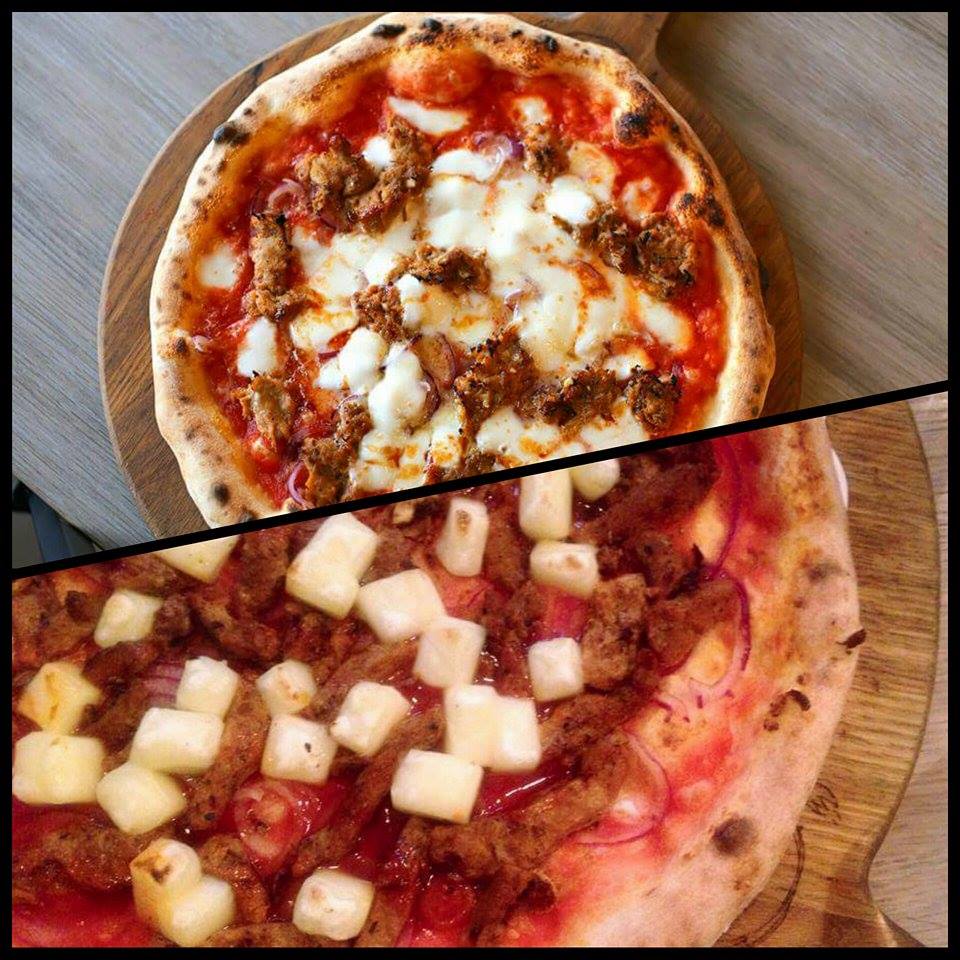 So these were our experiments. Vegans enjoyed pizzas and would like to see all these pizzas on the menu.
What now? 
Very soon we will always have vegan cheese and it will be possible to order vegan version of Margherita, More vegetables and Spinach pizzas! And don't forget our April's special pizza vegan with roman salad!