BBC's War and Peace brings tourism to Vilnius, Lithuania
01/20/2016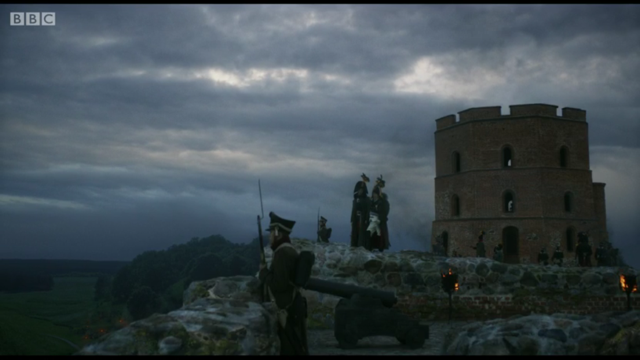 Vilnius has been 'put on the map' recently, with the beginning of the screening of BBC's 'War and Peace' a period drama adapted from the novel by Leo Tolstoy.
Much of the BBC's filming as carried out in Lithuania with parts of the Old Town bring transformed into 19th century Moscow and the famous Gediminas Castle being used to great effect.
Tours to Lithuania to experience the sets of War and Peace have been set up by UK travel companies and have been publicised in the Financial Times and Daily Mail.
Visitors to Vilnius will find a diverse restaurant scene and might be surprised to find a thriving Neapolitan pizza chain: Jurgis ir Drakonas. Literally translated as George and the Dragon, it was set up in 2014 by British man Tom Nicholson.
Inspired by the traditional dish from Naples, the restaurants offer a modern style of pizza, cooked in traditional dome ovens and headed by Michele, a native Neapolitan with 20 years experience of baking pizza.
Jurgis ir Drakonas currently have 3 locations in Vilnius, 1 being in the Old Town, close to many of the locations used during the filming of War And Peace.
With the current wave of interest in Lithuania from the UK, War and Peace looks set to increase as the drama will start to screen in America in February.