Lighter lunch deal for summer: soup and salad
06/19/2015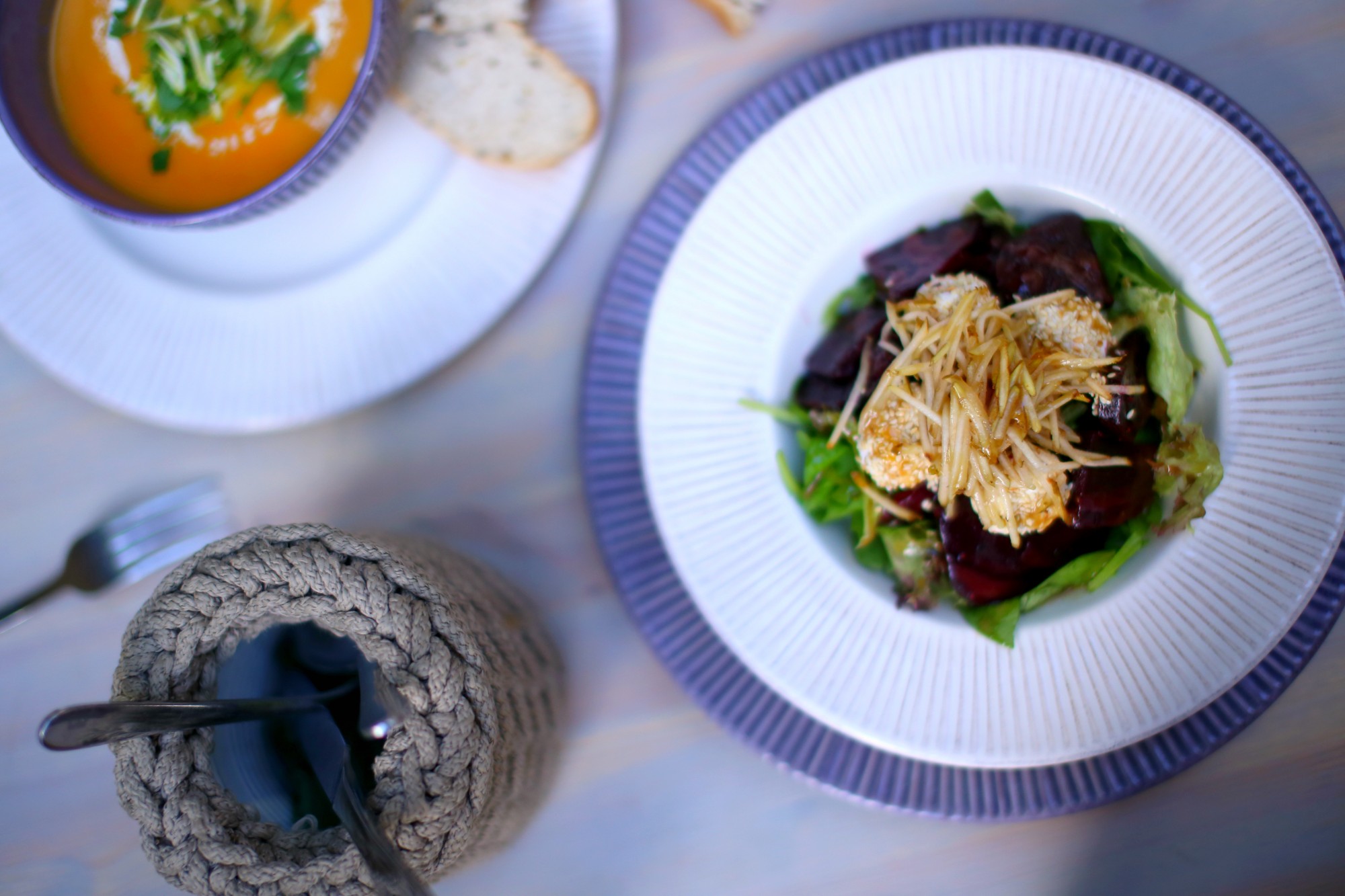 Even though Jurgis ir Drakonas started with pizzas and they are our best sellers, we pay a lot of attention to our other dishes as well. We work hard on soups and salads, especially now when it's summer and lighter dishes are preferred. Our goal is for them to be always fresh, tasty, unique and different. The JD chefs are always adding seasonal options. This is why JD salads are always fresh and soups are interesting.
Variety is one of the most important aspects – if you eat soup in our restaurants all month every day – they will never be the same! We offer a wide range of creamy soups, unexpected combinations such as beetroots and nduja, chickpeas and Chorizo. And of course some classic soups – tomato soup made of sweetest San Marzano type tomatoes, Scandinavian mushroom soup…And now that the summer is here – we could not survive without Gazpacho.
We are also very proud of JD salad bar – it is a source of freshness and taste!!! You will find 3 different salads everyday. You can choose size of portion – large or small plate. Also you can choose 1 or 2 salads that you want to eat and one of five best salad sauces. All kinds of salad live there – starting vegetarian and ending with meat / cheese / grains. You can find this salad bar in Akropolis and Ogmia restaurants. And our Pylimas restaurant is a small one, so there is no salad bar, however they always have different fresh and tasty salad of the day!
We think that there is no-one who would refuse a bowl of Gazpacho and salad with beetroot and feta balls…Or maybe you would like to try beetroot soup with nduja and special Beata's salad with mango, feta and roasted Prosciutto? Come and have healthy, fresh, tasty, unexpected and everyday – different lunch!